Life in Action – Miracle Stories
"Look at my little baby brother!"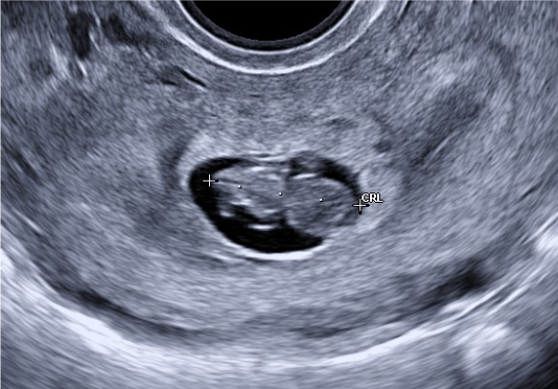 "Kiera" and her three sons stopped into Waterleaf for a visit during the Christmas holidays. What a gift for the staff to greet this beautiful family, all smiling from ear to ear.
Earlier in 2019, Kiera was not sure she could handle having, yet alone raising, a 3rd child and stated she intended to have an abortion. She told her advocate that her family was involved in drugs and illegal activities, but she has always wanted more for her children. At 15 she was forced to have an abortion, but this time the decision was hers…and the ultrasound she received during her first visit to Waterleaf changed everything. She told us that when she looked at her little baby on the screen and considered the sweet boys she already had, she wondered how she could take a sibling from them. Kiera expressed that Waterleaf provided a place for her to step out of chaos and make the best decision for herself as well as all of her sons. She reports the "big" brothers are a huge help and love showing their "baby" brother new things.
---
"I didn't think I had another choice."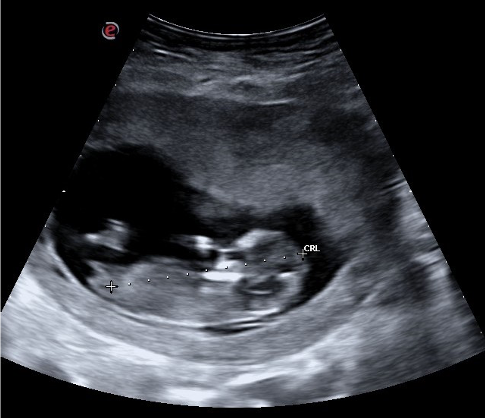 "Hannah" confirmed she is considering abortion with her husband supporting her decision. She was struggling with the idea of ending this pregnancy and so had not told anyone about it other than her husband. During the ultrasound Hannah did not show much expression other than her slightly teary eyes that gave away her inner turmoil.
Hannah did agree to return for a repeat ultrasound, agreeing it would be good to confirm continued viability. During the repeat ultrasound appointment, the baby was very active and she heard the heartbeat. Hannah said her expected due date is only one day off from her Grandma's birthday and that would make her Grandma happy. This was our first indication that Hannah and her husband are starting to adjust to the idea of having a new baby in their family.
Directly following her appointment, Hannah met with our Aspire Resource department for an assessment so they could help her address her financial hardships. The Resource Specialist is happy to report that Hannah is feeling positive about her pregnancy at this time. She plans to tell her children this weekend as she will have completed her first trimester. Hannah's relationship with Aspire will continue as she moves forward with OB care for her pregnancy. Waterleaf provided her much needed support and information at a very vulnerable time.
---
"I was just getting ready to start my dream job."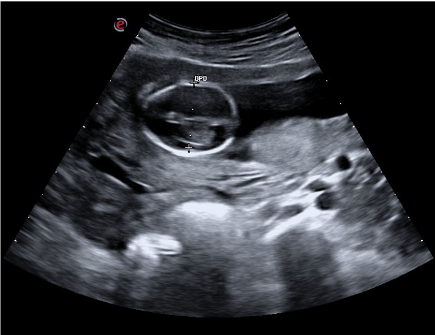 At 20 years old, "Karen" and her boyfriend "John" have already faced pregnancy difficulties together and this has been a cause for fear. In fact, Karen's pregnancy history scares her so much that having an abortion seemed like her best option. She had a previous C-section at 23 weeks and lost the baby. They also have a three-year-old daughter after another high-risk pregnancy. On top of all that, Karen is starting a new "dream job" that will require all of her attention.
At their first ultrasound, the baby was very clearly seen. Karen's response was "I'm undecided. I am further along than I expected to be."
When she returned for her second ultrasound appointment, Karen was 13 weeks pregnant. She told us that she and John had changed their minds and decided not to have the abortion!
During the ultrasound Karen marveled, "I'm excited. I didn't realize how big the baby was last time." The couple was amazed at the baby's heartbeat and movement. She and John happily accepted pictures of that ultrasound.
After their clinic visit, an Aspire Resource Specialist met with Karen. Given her medical history, the number one priority was to make sure Karen has insurance coverage during this pregnancy. She and the Resource Specialist worked together to research her current insurance under her employer and whether or not she could make changes outside of the enrollment period now that she is pregnant. Karen and John returned for a third visit a week later and report being excited about this pregnancy and are ready to begin care under her OB/GYN. The Resource Specialist will continue their relationship by checking in on Karen from time to time, letting her know that Waterleaf cares.